Local Licensed Buyers – Verified 5 Star Reviews
What others are saying about us…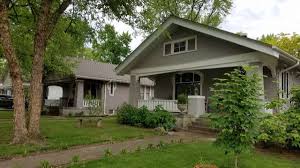 Harry was easy to work with and kept in touch with me throughout the process of selling my parent's home!!
The Easiest Way For Selling Corinth Home Fast For Top Dollar!
We are a Local Company and believe the home selling process should be easier, faster and painless for home sellers.
You'll get Multiple Options that traditional real estate agents and cash home buyers can't offer.
As the Real Estate Experts we'll guide you through every step. Check out how our selling Corinth, Texas home fast program works.
Get a Offer
ASAP!
Avoid the hassles of listing your home with our Cash Offer Program OR list it with us on the market For Top Dollar – we've got you covered!
Review Your Options
Have the Peace of Mind Knowing All of Your Options For Selling Corinth Homes.
(we can even do the repairs for you!)
Sell Home On Your Terms
Flexibility To Move On The Date You Choose, as quickly as 7 days with our Cash Offer Option. You don't even need to clean out the property.
Selling Corinth home the way that fits me best.
No more settling for just one option with traditional home buyers or Corinth real estate agents.
Whether you want top dollar and have some time, or you want a fair cash offer for speed & convenience, we have you covered.
Our "Quick – Convenient Sale" Option:
Selling Corinth Home to Progressive Real Estate Solutions
We'll make you a fair cash offer so you can sell without all the hassles and stress of listing.
Competitive Cash Offer ASAP!
Tell us a bit about your Corinth home, then we'll carefully evaluate it with local market expertise and provide you a fair no-obligation offer.
No Showings – No Hassles
Skip open houses, weekend and evening showings, and disrupting your daily life.
You Choose The Closing Day
Once we make an offer, we can close in just days, not months. You pick the date that is best for you.
We'll Cover Any Repairs
Your home need repairs? We'll handle them for you. You can even leave behind unwanted items and we'll haul them off – no extra charge.
We Pay All Closing Costs (ours and yours)
Closing costs add up quick, which is why we cover them for you. No extra costs or any fees whatsoever.
No Fees or Commissions
If you need to sell Corinth homes fast; Since we're buying your home, we charge no fees or commissions. Refreshing? Agreed, we think so too.
Our "Sell For Top Dollar" Option:
List Corinth Homes With Progressive Real Estate Solutions
Perfect if you want to maximize your sale price and list it on the open market.
Maximize Your Sale Price
We'll sell Corinth homes at the highest possible price with our wide buyer network and the best marketing.
More Peace of Mind
If a buyer's financing falls through or something happens and you can't wait, we are always able to buy your house from you. You can sleep well…
Professional Expertise at Every Step
From setting the right list price through the closing process, you'll be supported by local real estate experts.
Our Cash Offer is On Standby
At any time, for any reason, you can activate our Fair Cash Offer. When you list with us you always have multiple options to sell.
*Ask About Our "Fix and List" Option
For the right situations, we can fund and do improvements to your home to raise It's value so you can get a higher sales price. Often times putting an additional $10k – $30k+ into our seller's pockets.

*Inquire to see if your Corinth home qualifies for our "fix and list" program.
How our selling Corinth home program works
Yes, it's really this easy.
To start, simply tell us about the home you are selling on this website or give us a call 24/7 at 469-269-5779 or text at 214-470-5254.
Get your fair cash offer ASAP!. No obligations whatsoever.
STEP 1
Tell us about your home: we'll get to work today analyzing your property.
STEP 2
We'll make you a fair offer based on the market value and condition of the home.
STEP 3
You get to choose the selling home option that works best for you. (zero obligation)
How Fast Do You For Selling Corinth Home?
Since we are a Local Real Estate Investment Company as well as Licensed and Reputable Texas Real Estate Brokers, we have multiple ways we can work with you for selling Corinth homes on your schedule and for the highest price.
Some of the ways we work with homeowners…
We can list your home on the open market and use our proprietary marketing methods and MLS for selling Corinth homes fast.
or, if you want speed and convenience, we can make you an all-cash offer and close in as little as seven days with no fees.
We Offer A Better, Faster, and Lower Cost Way For Selling Corinth Home – As Is, For All Cash
Avoid real estate agent commissions.
Avoid all the closing costs.
We cover all repairs with our "Quick Cash Sale" option.
Avoid open houses and inconvenient showings.
See what we can offer for your home today!
Already got an offer? Let us beat it!
We work differently at Progressive Real Estate Solutions. We're not just real estate investors, and we're not just real estate agents. As a Local Solutions Company We're Both! And that provides you – and us – with many different options for selling Corinth homes fast.
When you contact us and submit the short property information form we'll reach out to discuss. We will give you a fair cash offer ASAP!.. and the best part is: we can close whenever YOU want to close. Or, we can figure out the best way to list and market your home on the open market to sell it for the highest possible price – it's entirely up to you. It doesn't matter what condition the home is in, or even if there are tenants in there that you can't get rid of… don't worry about it. We'll take care of all of it for you. And if you need the cash quickly, we can close in as little as 7 days because we buy homes with cash and don't have to rely on traditional bank financing. Go here to learn about our easy process of selling Corinth homes fast.
Before You List Your Corinth Home,
Get A Fair Cash Offer From Us!
No matter where your Corinth home is located or what condition it is in and no matter what situation or timeframe you're facing… Our goal is to help make your life easier and get you out from under the property that's stressing you out so you can move onto bigger and better things… while still paying a fast, fair, and honest price for your home or helping guide you through the steps to list it on the market for the highest possible price. Or, if you're looking to maximize the amount you can get for your home, we can partner with you to list your and sell it for top dollar. Either way we've got you covered. Before you sell home be sure to check out our Selling Corinth Homes Fast video.
The Best Way To Sell Corinth Homes Fast
We help selling Corinth homes fast folks just like you, in all kinds of situations. Anything from divorce, foreclosure, inheritance – probate, death of a family member, burdensome rental property, and all kinds of other situations. We buy homes in all DFW Metroplex areas and pay a fair cash price, fast. We also operate as traditional real estate agents, and our knowledge and 30-years experience of the real estate market mean that we help homeowners get top dollar for their Corinth homes on the market all the time.
Get Your Fair Offer Today!
START HERE: Whether you need to sell your home fast for cash or list with a local agent for top dollar, we can help.
"*" indicates required fields
If you simply don't want to put up with the hassle of owning that Corinth home any longer, and if you aren't sure whether you should go through the process for selling Corinth homes fast the traditional way, let us know about the home you'd like to be rid of. You can either sell Plano homes to us fast for cash or work with us to get top dollar on the open market. Be sure to talk with someone in our office before submitting your home information by calling us today 24/7 at 469-269-5779 or text us at 214-470-5254. Buyers and Investors check us out at Progressive Real Estate Solutions. Or at our Selling Corinth Home Fast Blog. Have Land to sell? Click on Selling Corinth Land. Selling Corinth homes fast in all areas and throughout the DFW Metroplex. If you need to sell Corinth homes fast connect with us… we'd love to make you a fair no-obligation no-hassle offer. Take it or leave it. You've got nothing to lose. 🙂